Auckland
Auckland's emerging leaders making a difference on the future of infrastructure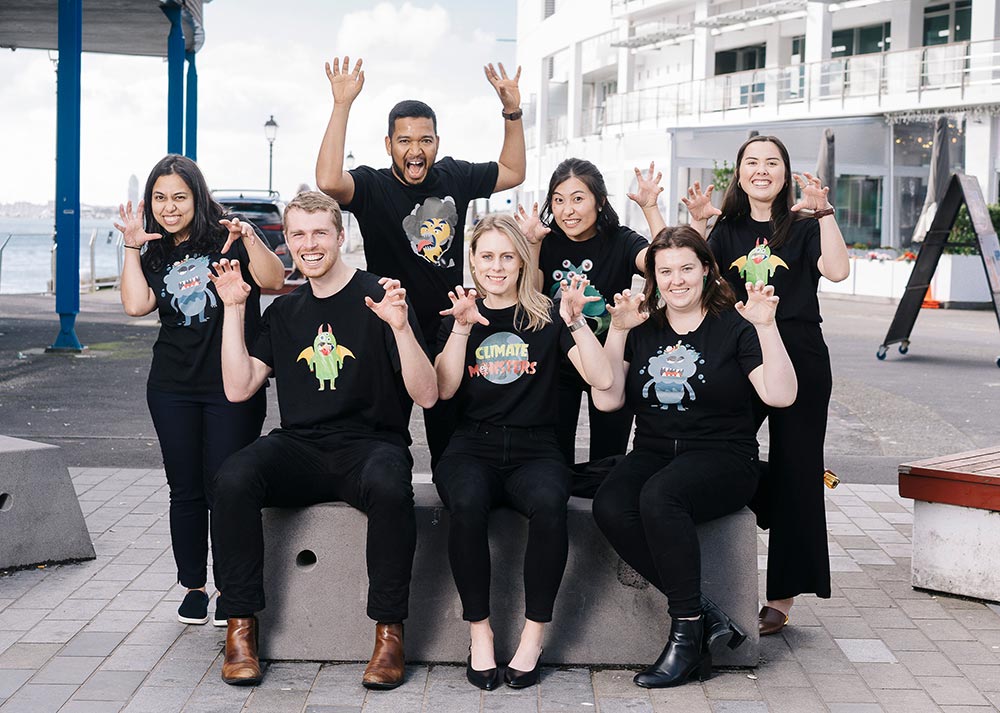 July, 2021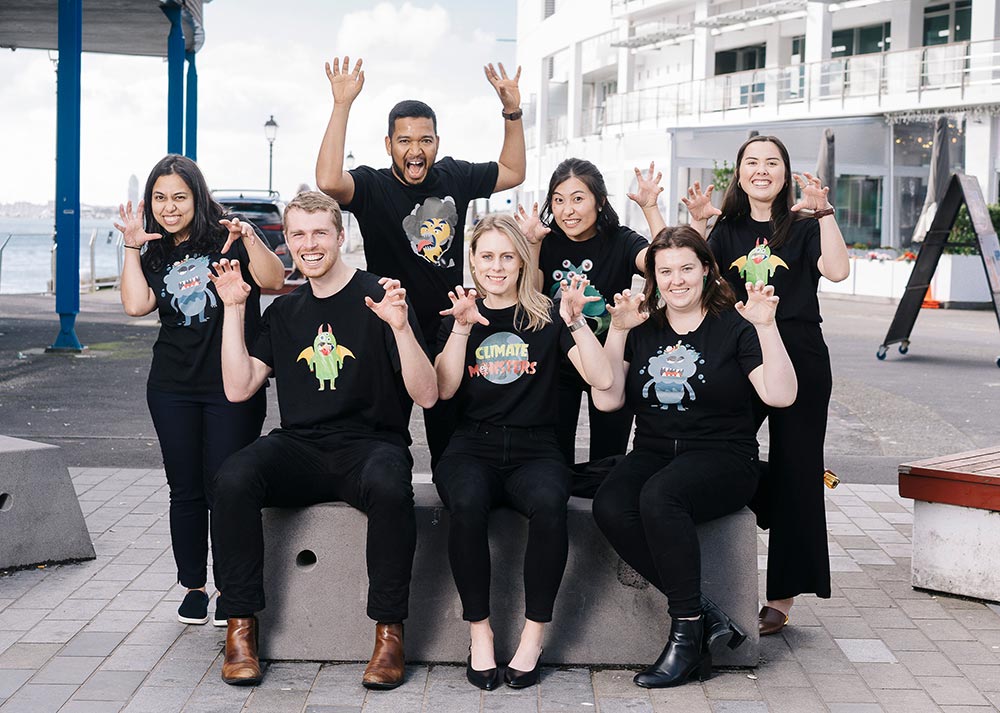 The winning team's poster pitching their idea 'Climate Monsters'
41 participants took part in the Smart Seeds Auckland program, representing Auckland Council, Auckland Transport, Auckland Zoo, Downer, Fletcher Building, Fletcher Construction, Fletcher Living, GHD, Hawkins, Piritahi, Vector, Veolia and Watercare.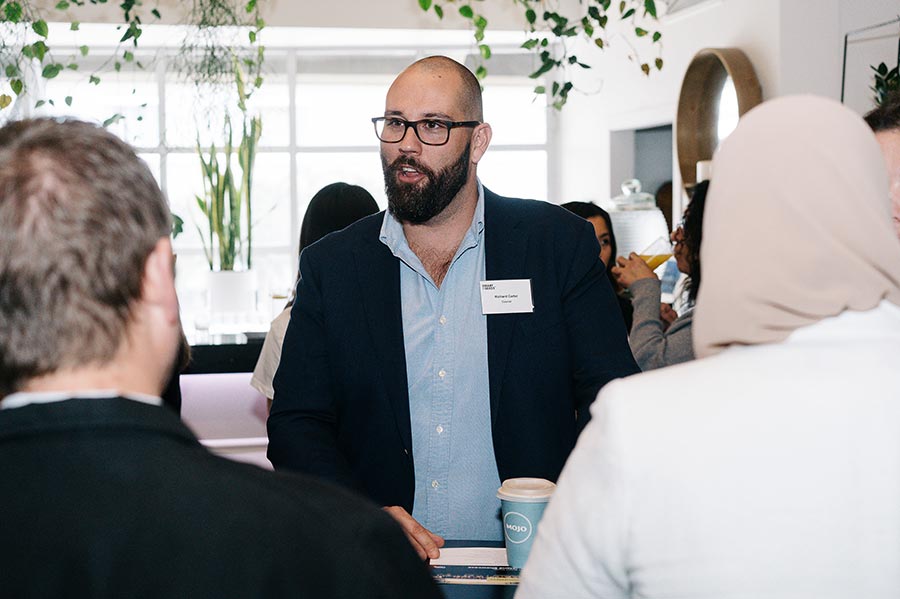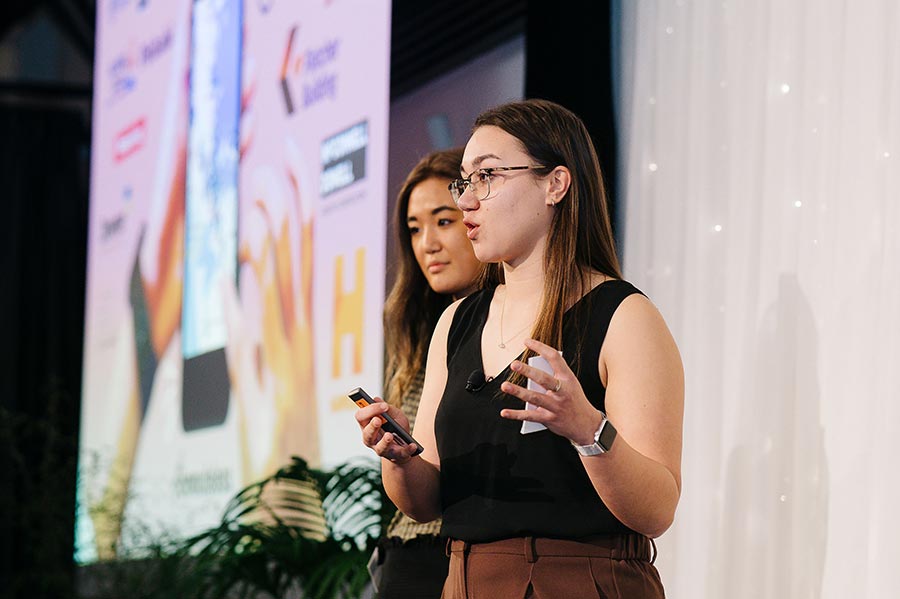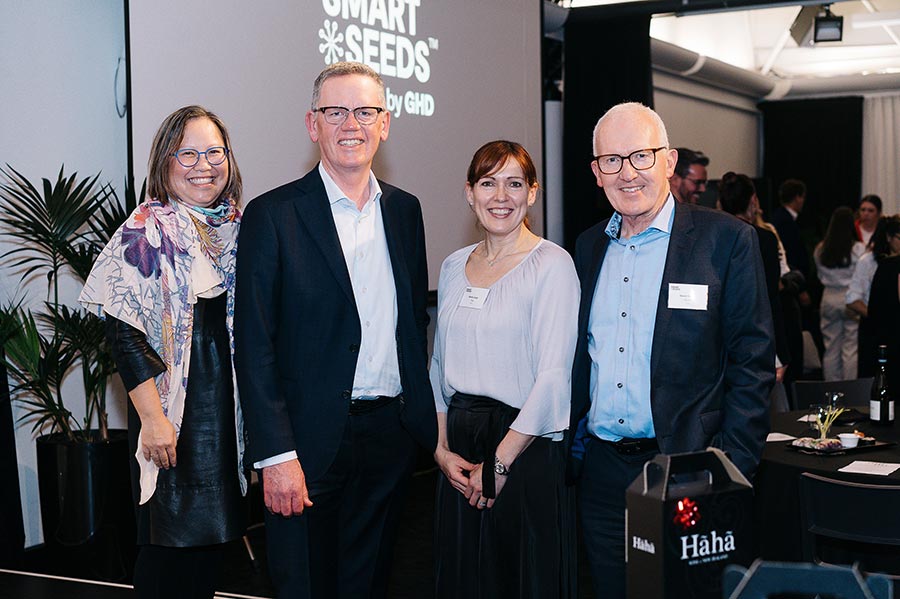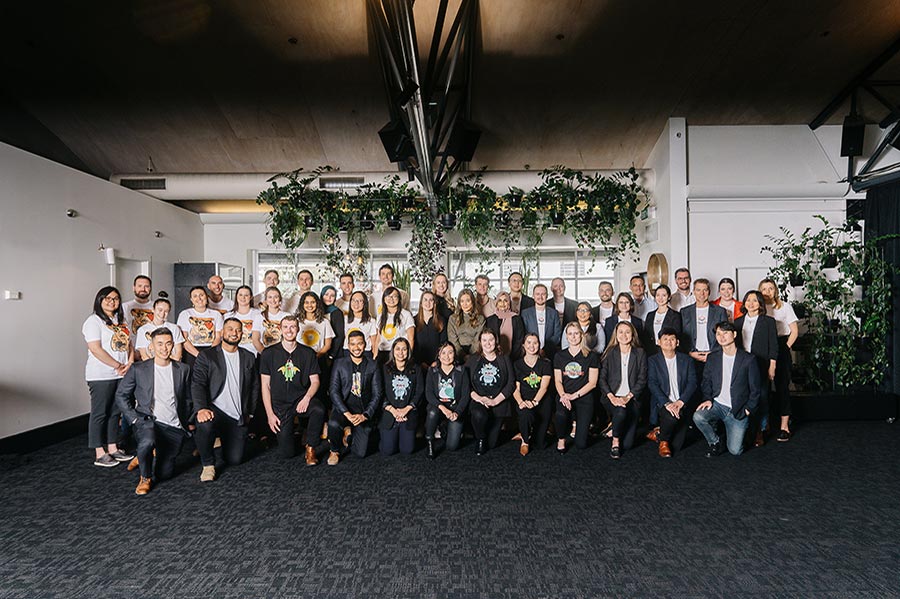 Emerging leaders representing a diverse set of skills, disciplines and experiences formed into teams and were presented with the following challenges:
Challenge A: Personal Decision Making for Sustainability
How do we promote a bottom-up approach to carbon-zero and sustainability by enabling individuals to make changes in their personal lives that, collectively, have a meaningful impact on the sustainability of our infrastructure and the environment?
Challenge B: Healthy Nature, Healthy Communities in the Auckland Urban Environment
In what ways can we keep Auckland communities connected to nature for the health and wellbeing of all species; humans and native plants and animals alike, in urban settings as we intensify our urban environment?
Challenge C: Engaging Communities on Disruption
A growing city needs infrastructure. Infrastructure delivery creates disruption. Balancing the disruption with the delivery of the works is currently an adversarial process even when these changes benefit the community. How might communities be fully engaged and embraced as partners in the planning and delivery of infrastructure projects so that any remaining disruption is understood and accepted as part of urban growth.
Challenge D: Enabling outcomes through construction
Auckland is a vibrant city entering a period of unprecedented construction growth. We need to attract and retain great people to the construction sector - a sector that can provide exciting career pathways, bring forward innovation, and invest in the one of the life bloods of our economy – the development of trades and professionals. New Zealand infrastructure are being crushed in a race to the bottom in a lumpy and unpredictable environment – how do we ensure value for money from public investment?
Challenge E: Collaboration & data for improved productivity
The construction industry has a chronic productivity problem, rising at only 1% annually. There are many contributing factors: contract arrangements, under-investment, regulation, and the slow adoption of technology to name a few. If productivity does not improve, the sector will fail to deliver the infrastructure and housing we need. The sector needs innovation, and these innovations need to be adopted far and wide by all manner of industry participants (and quickly!) Can we boost productivity through better sharing of ideas, information, and insights across the sector?
Challenge F: Leveraging COVID for a better future
The effects of climate change are a pressing existential risk to life on the planet. Many people feel this urgency as individuals, however decision-makers, policy leaders and business leaders are not yet acting with the urgency and purpose required to meet our commitment to the Paris Agreement through our investment in infrastructure. Covid-19 showed us what can be achieved when as a country, we all worked together to achieve a clear purpose. How can we capture/recreate that sense of urgency and flexibility that Covid 19 brought to the country to help address the pressing need for significant change relating to future infrastructure?
Ram Rajendran, participant from GHD commented, "As an engineer, I've always looked at the end result. However, I loved being able to take a step back and explore various options. By wearing different hats, we as 7 diverse individuals were able to work as a team to conceptualise a viable idea. I thoroughly enjoyed Smart Seeds through its enriching experiences of teamwork, overcoming challenges, growth, and innovation."
The panel of judges for the showcase included Van Tang, Executive General Manager NZAP from GHD, Becky Lloyd, Chief Executive Officer at Toitu Envirocare, Jim Stabback, Chief Executive from Auckland Council and David Rankin, Chief Executive of Eke Panuku Development. They chose 'Climate Monsters' as the winner, a gamification solution to personal decision making and sustainability.
The People's Choice award was taken out by 'Commuteless' - an innovative and practical concept leveraging from the lessons we have learnt from COVID-19 for a better future.
For more information about Smart Seeds or a program in New Zealand, please contact us at smartseedsnz@ghd.com.