New Zealand
Burning hot climate solutions hit Wellington leaders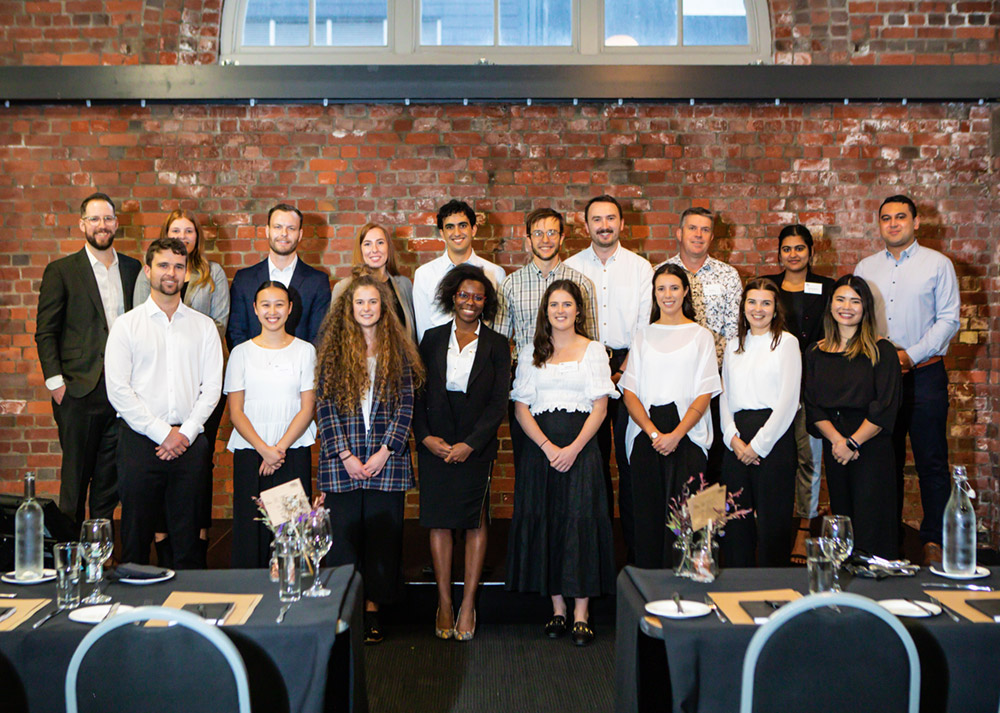 Emerging leaders from Wellington who tackled the tough challenge of meeting climate change head on using the design thinking approach with Smart Seeds.
June 29, 2022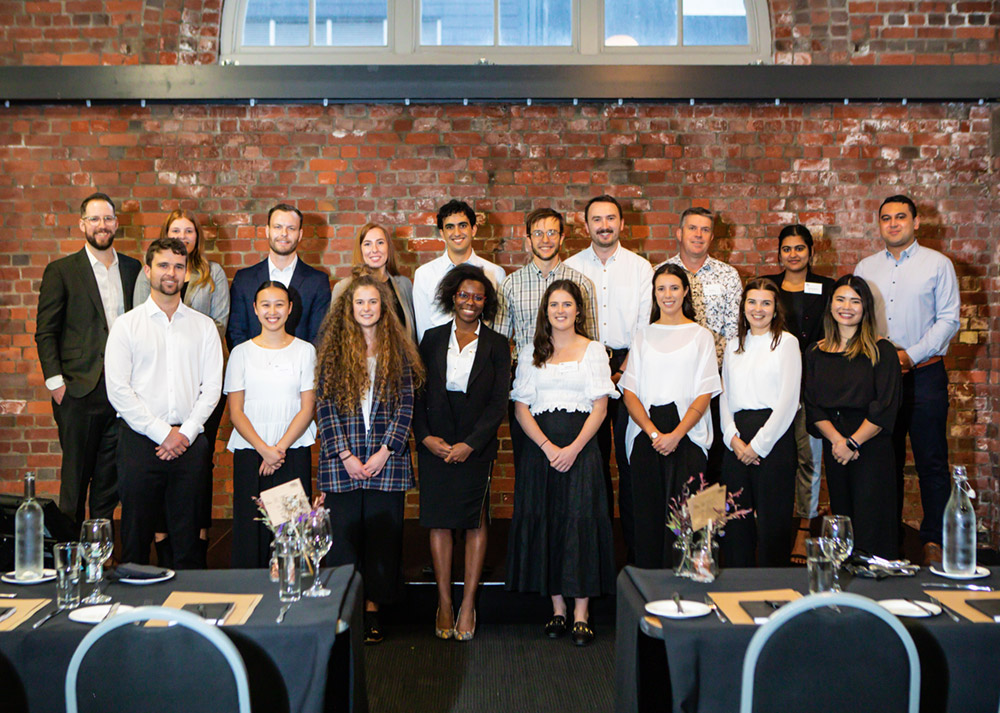 Emerging leaders from Wellington who tackled the tough challenge of meeting climate change head on using the design thinking approach with Smart Seeds.
Imagine what the future would look like if we continued our 'business-as-usual' approach to climate change. Climate change will not wait for future innovation; we need to act now. Through a shared commitment with our clients, we collaborated to define some of the most pressing challenges facing the Wellington region. Then set a group of inspired future leaders the task of tackling these challenges.
Over ten weeks, participants worked together with team mentors to develop solutions to specific challenges relating to climate change in the Wellington region. Each team pitched their solution to six judges - Jo Healey, Executive General Manager from Intergen, Helmut Modlik, Chief Executive Officer from Ngāti Toa Rangatira, Rohan Bush, Director of Building Innovation and Standards from Kāinga Ora, Ali Hamlin-Paenga, Chief Executive from Kahungunu Whānau Services, Chelydra Percy, Chief Executive Officer from BRANZ and Ian Fraser, Chief Executive APAC from GHD.
The four solutions:
Carbon-NADA
Carbon-NADA is a carbon rating system added to product labeling, encouraging consumers to change mindsets and behaviours,and be more attuned to carbon impacts, helping them make 'planet-first decisions' at the supermarket.
Switch
Switch supports Aotearoa's goal of reducing road transport emissions by switching fuel vouchers consumers receive at the supermarket, to public transport vouchers.
MyVoice
MyVoice is an accessible and interactive app encouraging youth and diverse voices to engage in climate change decision-making. It allows the user to easily access information for consultation and consideration and provides a simple way to engage.
FutureProof
FutureProof is a two-sided marketplace which connects developers with pre-approved sustainable designs for residential developments - streamlining the design and consenting process and incentivising sustainable construction.
The judges commented on the high calibre of each solution, but the winning solution was 'Carbon-NADA'. 'Switch' took the People's Choice Award with the concept of switching supermarket fuel vouchers with public transport vouchers to reduce road transport emissions. A concept that resonated with attendees who voted during the session.
"Smart Seeds is a great introduction to design-led innovation and is an awesome opportunity to work with like-minded people on some of the biggest challenges facing our society today." Says Alannah Clark, 2022 participant and Water Engineer at GHD.
Smart Seeds operates across Aotearoa, providing an opportunity for our emerging leaders to have a voice in solving the pressing issues facing our communities today.
For more information, or to register your interest, please contact us at smartseedsnz@ghd.com.
Thank you to our partner organisations:
Angel Association, BRANZ, Buddle Findlay, Callaghan Innovation, CoGo, Creative HQ, DB Consulting, Downer, Fulton Hogan, Greater Wellington City Council, Hawkins, Hutt City Council, Intergen, Kahungunu Whānau Services, Kainga Ora, Manatū Taonga Ministry for Culture and Heritage, Ministry of Business, Innovation and Employment, Ministry of Housing and Urban Development, Ministry of Transport, New Zealand Defence Force, New Zealand Infrastructure Commission, Palmerston North City Council, PWC, Te Rūnanga O Toa Rangatira, Toitū, Waka Kotahi, Wellington City Council and GHD.
Congratulations to the winning team, Carbon-NADA, consisting of Jehan Hendry (Greater Wellington City Council), Holly Bowling (Wellington City Council), Jonathan Smith (Wellington City Council), Natalie Trayling (GHD) and Pirran Kendall (GHD); and Switch, consisting of James Ainsworth (Hawkins), Elyse Gillon (Greater Wellington Regional Council), Carolyn Saulsberry (Wellington City Council), Zoe Pushon (PWC) and Becky Young (GHD).