Sydney
Careers and ideas get a jump start in Sydney's Smart Seeds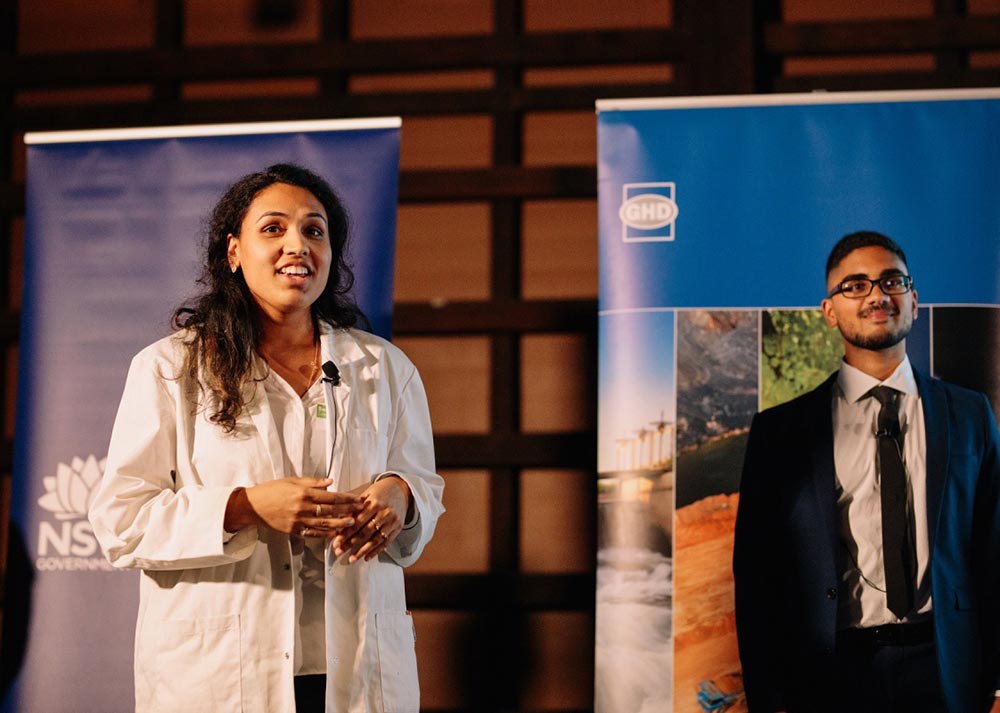 May 2, 2018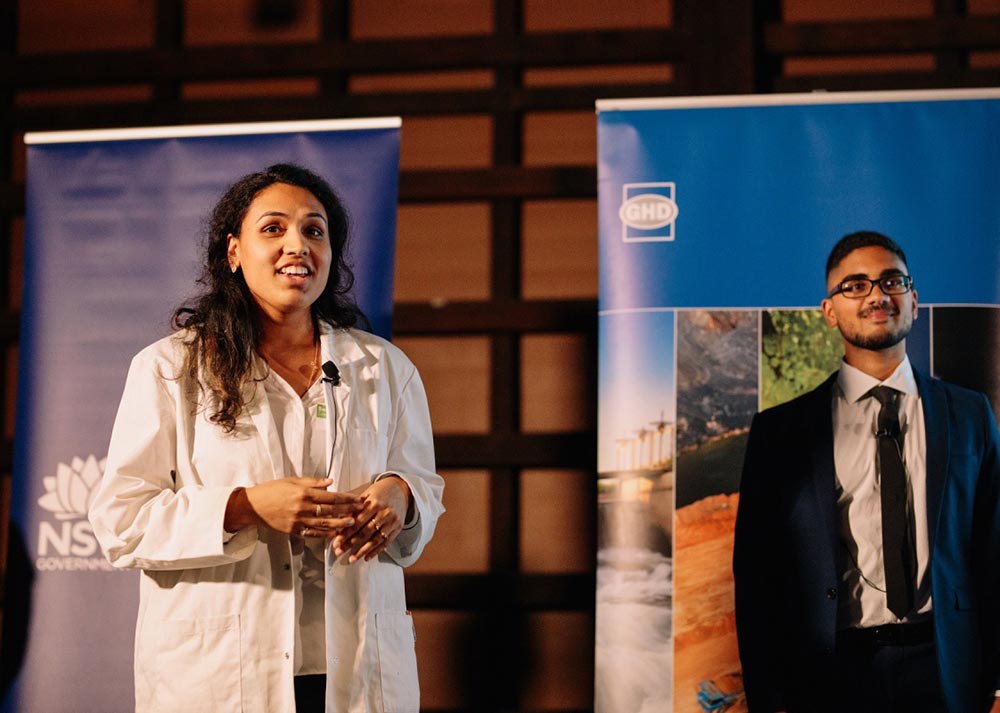 Careers and ideas get a jump start at Sydney's Smart Seeds Showcase
Smart Seeds, a global innovation program powered by GHD with partners, has celebrated the fresh thinking of early-career innovators at Sydney's Showcase Event. With a focus on cross-sector collaboration, capacity building and design thinking, the program ignites a new approach to tackling complex infrastructure challenges.
Kicking off in Sydney on 2 May 2018, the Showcase brought together more than 100 industry leaders eager to support early-career professionals from across industry and government.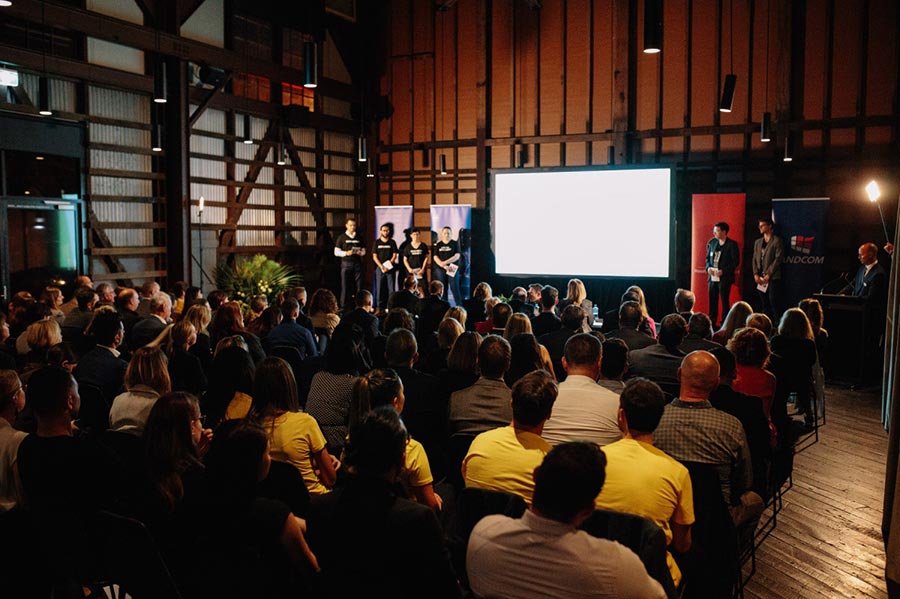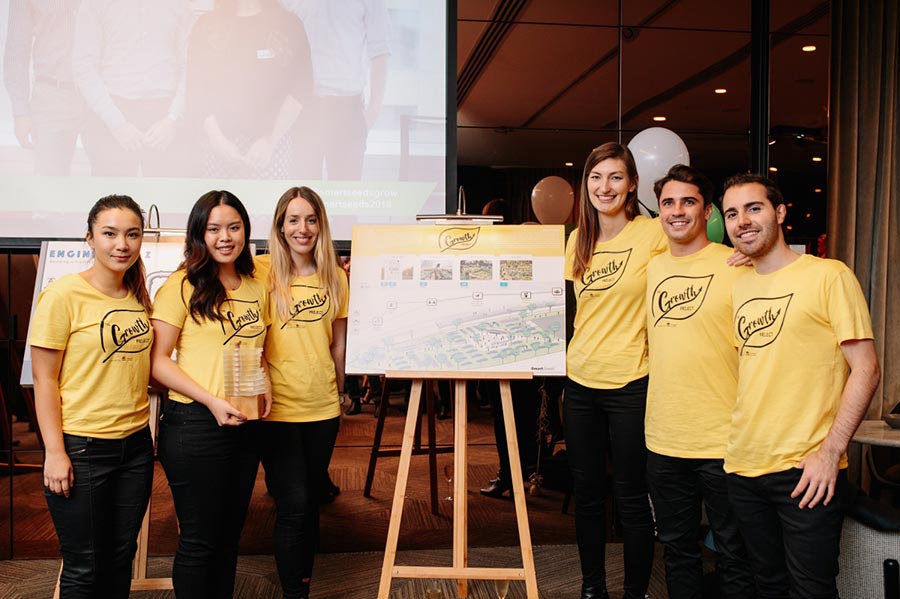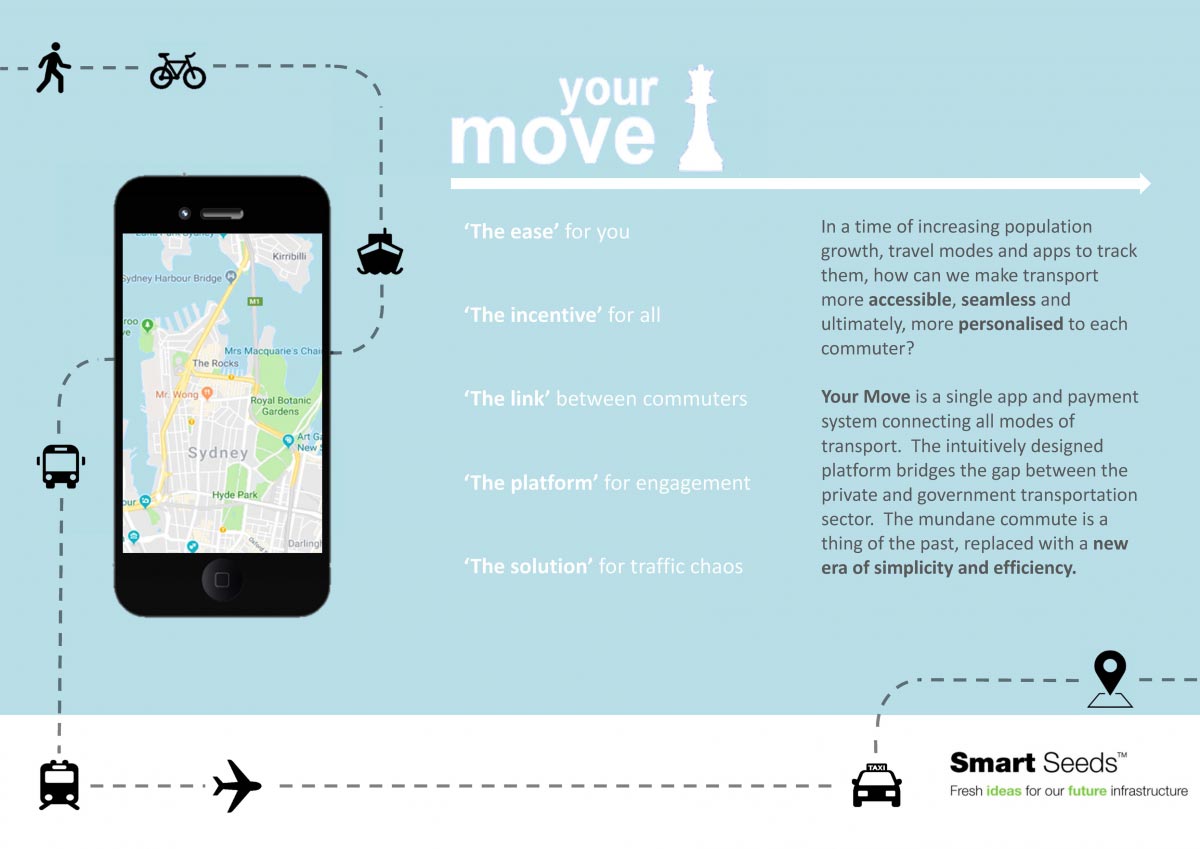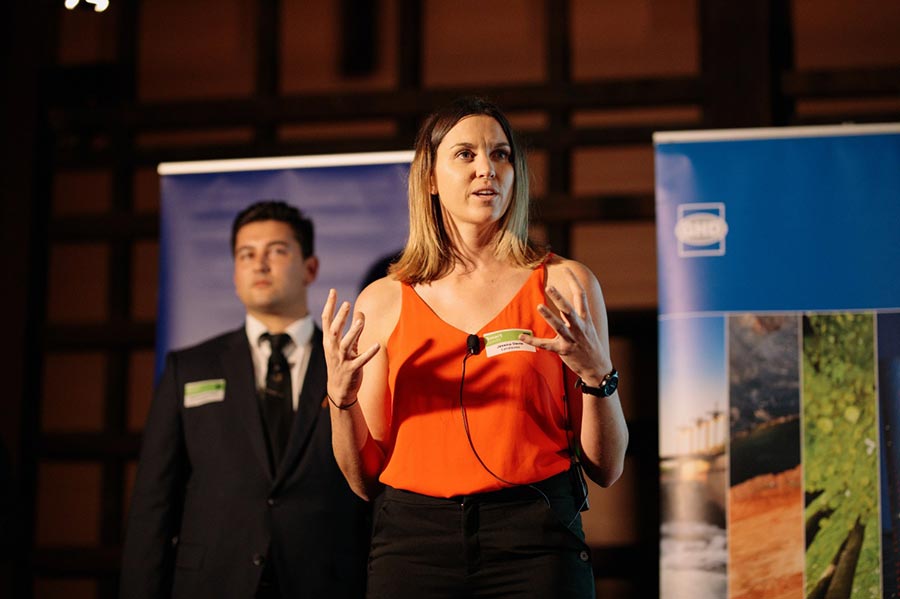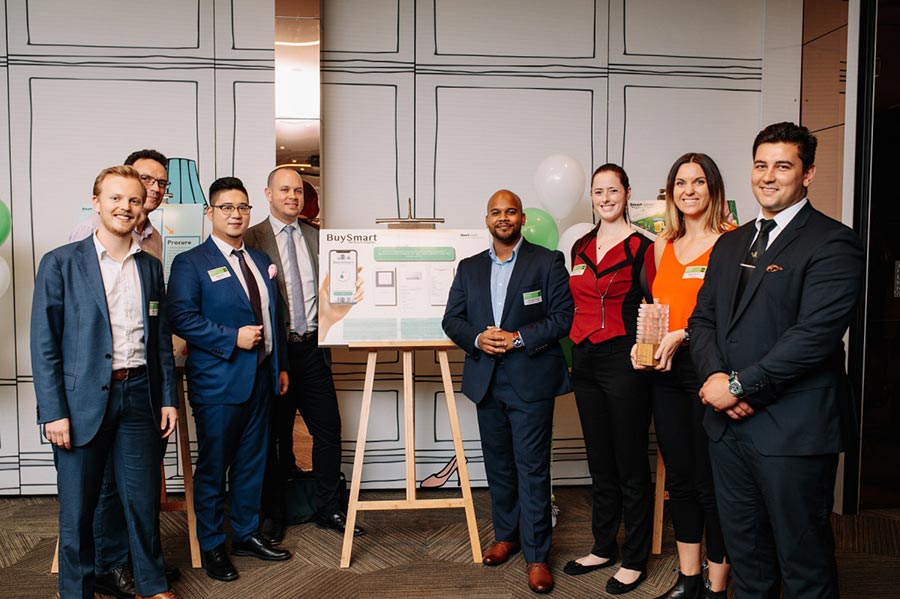 Program facilitator Micah Clark said "there was a nervous energy among participants as they geared up to pitch – you could tell participants believed strongly in the challenges and ideas."
Driving the program were seven complex infrastructure challenges, each collaboratively defined by industry and community leaders from participating organisations across government and private industry. The ideas pitched by participants in response gave the judges and audience plenty to consider when selecting the most innovative, engaging and persuasive.
What ideas were pitched?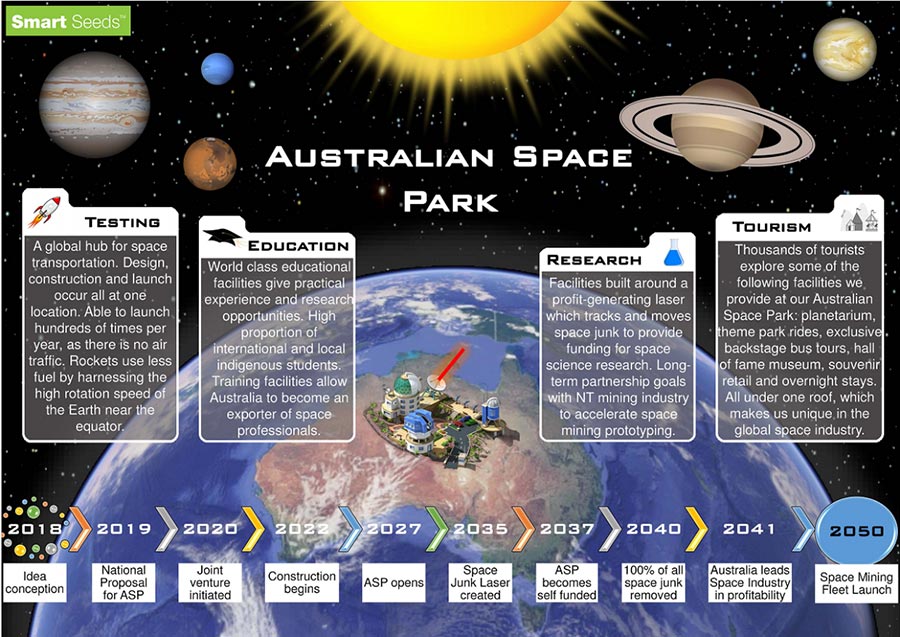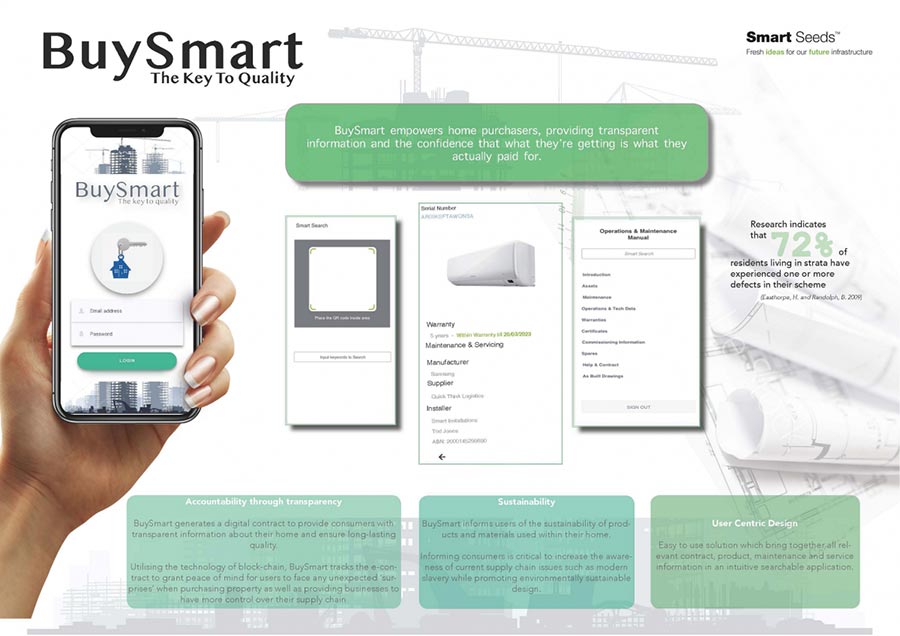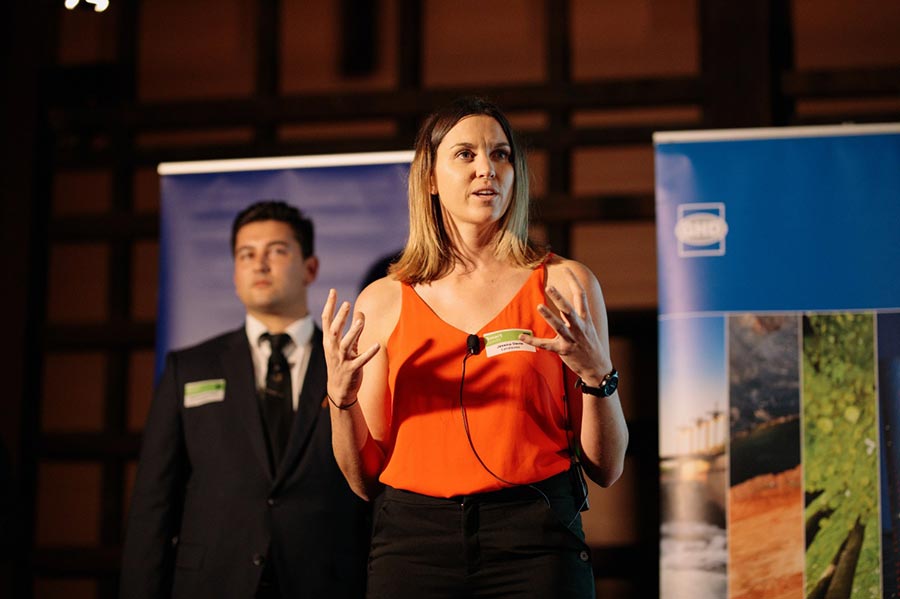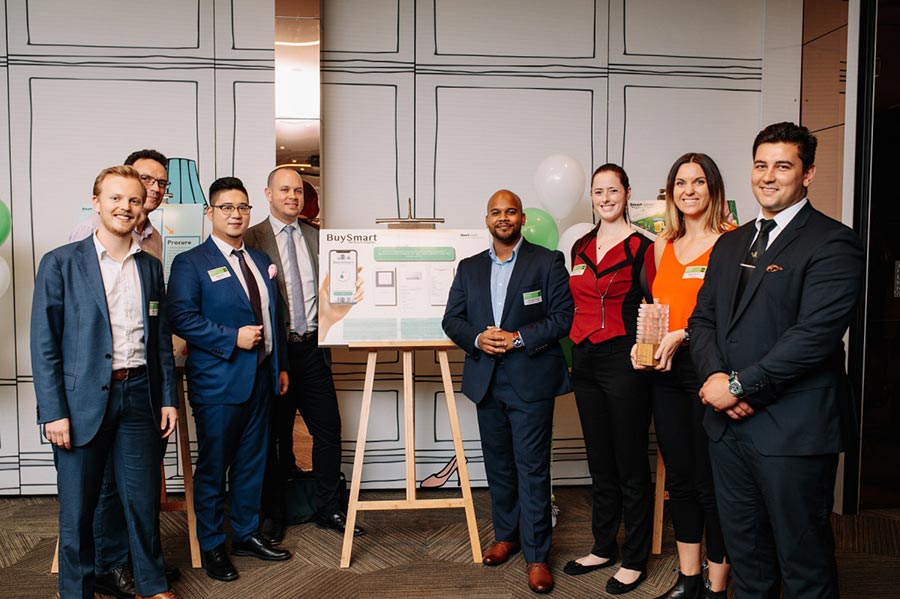 Kumar Parakala, GHD's Global Digital Leader, said it was an "amazing Showcase Event and, there is no doubt, our entrepreneurial talent in Sydney is world-class". Joining Kumar on the judges panel were executive leaders Julian Segal (Caltex), Anthony Eid (TfNSW), Toni Blume (Lendlease) and Nicole Campbell (Landcom).
The Judge's Choice Award went to The Growth Project pitched by Bianca Lao (TfNSW), Robert Ventura (GHD), Yen Dao (Lendlease), Ella Somerset (TfNSW), Morgan Pauly (Sydney Water) and Jake Kelly (Lendlease).
The audience also put their support behind the ideas, with BuySmart taking away the People's Choice Award pitched by Dom Vertoudakis (Landcom), Meghan Holden (TfNSW), Janinda Perera (TfNSW), Jessica Davis (Lendlease), Steve Zhou (Landcom) and Thomas Darley (GHD).
With a community of inspired leaders and teams, the challenge is not over, with calls for the ideas to be delivered to realise their value. Watch this space.
Who participated in Sydney?
Hannah Dawson – GHD | Hannah Urwin – GHD | Chloe Sullivan – GHD | Robert Ventura – GHD | Darren D'Souza – GHD | Thomas Darley – GHD | Michelle Stark – GHD | Allison Mahlberg – Landcom | Biljana Stanic – Landcom | Dominic Vertoudakis – Landcom | Katrina Lim – Landcom | Mark Albert – Landcom | Steve Zhou – Landcom | Toni Breeze – TfNSW | Robert Blanch – TfNSW | Marie Castro – TfNSW | Aadit Singh – TfNSW | Bianca Lao – TfNSW | Patrick Murphy – TfNSW | Meghan Holden – TfNSW | Ella Somerset – TfNSW | Janinda Perera – TfNSW | Jameel Dorrah – TfNSW | Christian Bigeni – TfNSW | Sub Mukherjee – CBA | David Darjani – CBA | Sam Struthers – CBA | Annie Mak – Holcim | Morgan Pauly – Sydney Water | Benjamin Harris – Sydney Water | Michael Walz – Veolia | Jake Kelly – Lendlease | Andrew Carter – Lendlease | Rachel Zhang – Lendlease | Sindhu Alavelu – Lendlease | Yen Dao – Lendlease | Jessica Davis – Lendlease | Rob Ward – Lendlease | Jade Caldwell – Caltex | Josh Grunfeld – Caltex | Ashleigh Hyland – Caltex | Hamish Sinclair – NSW Gov – Planning |