Newcastle
Surfdom - Smart Seeds team receives national press coverage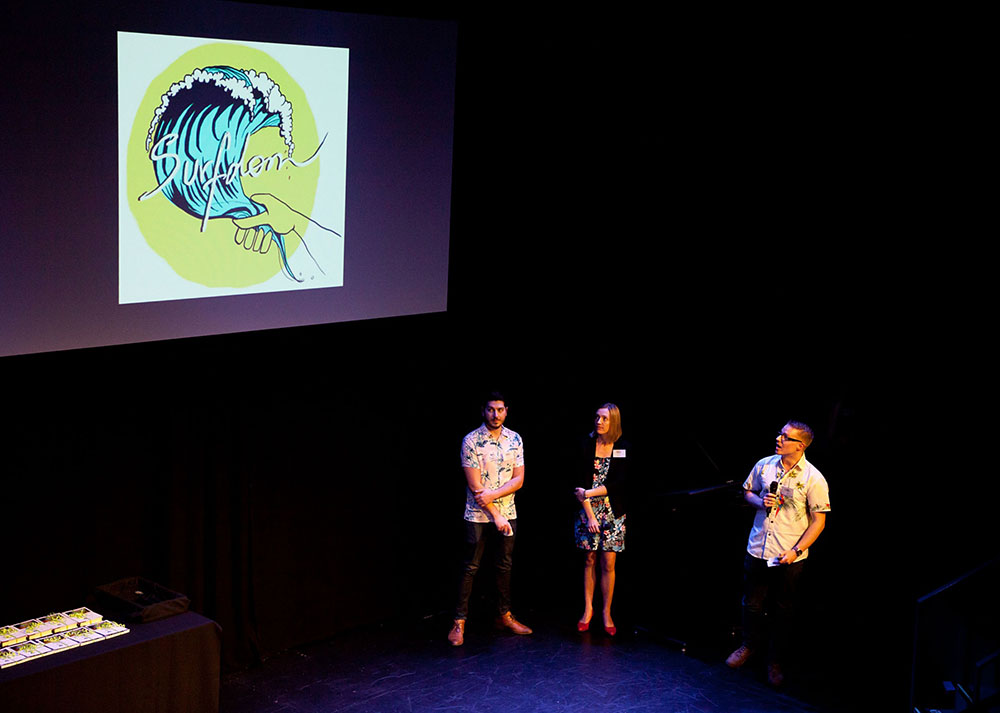 May 27, 2020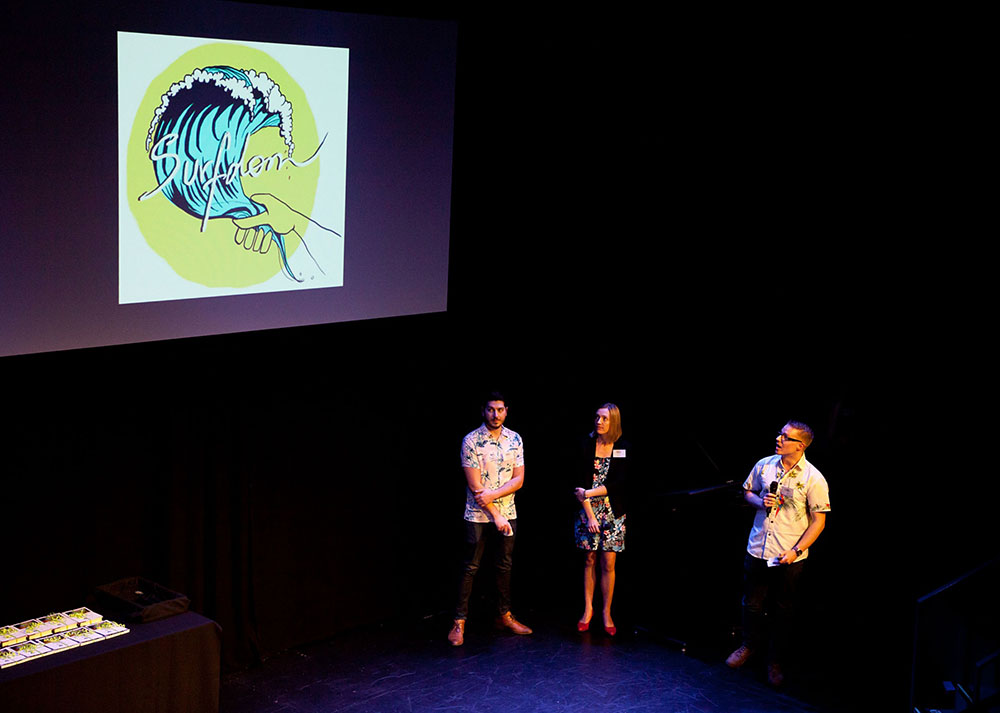 "It's a concept that could see a world-class surf break appearing almost overnight on erosion ravaged Stockton beach."
This is the opening line of an article published in the Newcastle Herald showcasing the innovative work of Smart Seeds team Surfdom. When Smart Seeds Newcastle 2019 came to a close, and Surfdom picked up the Judges' Choice Award, the team can't have been prepared for the attention that was about to come their way. When the program began, they were tasked with the challenge, "How might we prevent erosion and return amenity to Stockton Beach and surrounding areas?" Perhaps it was a straightforward question, but the answer is far from easy. Through diligent research and constant iteration, the team found a solution that was feasible, desirable and viable.
As the article explains, Surfdom is an artificial sandbank that can be coupled with other treatments and used in areas where there is severe erosion and is designed to withstand the marine environment. The modular device is filled with seawater. This device has an outer skin made of highly-durable rubber which protects a series of inflatable internal cells. These internal cells are filled with water and can be variably inflated depending on the conditions.
The team that brought the idea to life comprised of: Harry Gibson (Veolia), Zoe Rogers (Hunter Water), Peter Brennan (formerly Lake Macquarie City Council) and Jesse Gartner (GHD).
"We really hope someone can take this concept and develop it into something can tackle the Stockton problem," Zoe Rogers told the Newcastle Herald. "It's definitely got scope, but it's still in the concept stage. It needs research and development to take it to that next stage."
Not only did the team receive local coverage in Newcastle, but the story was picked up by the ABC and they interviewed the participants for their radio channel. You can have a listen here. In addition to press coverage, the team received interest from the University of Newcastle, who wanted to use the project to inform various activities and projects; including piloting a different approach of group work where cross-discipline collaboration is required.
If you are interested in innovating and tackling complex problems, Smart Seeds is GHD's design-led platform for innovation. This flagship program is powered with partners and consists of a time-bound series of workshops and learning events, which immerse teams of emerging leaders in new ways of thinking and problem solving, supported by mid-career professionals and senior leaders.